Next Course
Please select your course here. Since all participants change partners regularly during the class, you can sign up alone. If you have a partner to register with, please write his or her name in the comment field so we can guarantee your enrollments at the same time.
Workshops
Course description
1 module = 4 classes (1 class per week), each class lasts 55 minutes.
Level 1
West Coast Swing Basics
Level 2
Whips
Turns
Preps & Passes
Level 3
Musicality
Double turns & Whips
Preps
Whip variations
Partnership
Free spins
Level 4
Rolls and Wraps
Timing
Footwork variations
Whips
Styles of WCS
Spinning
Hitch ball change
Frame
Musicality
Modules
We offer classes in 5 levels. All levels are divided into modules with a duration of 4 weeks. Participants need to finish all modules of a level before going to the next level. The modules can be done in any order. Classes can be joined at the beginning of a new module. New courses start every month.
The classes are taught in English.
If you sign up without a partner, we will try to balance the course. To increase the chance of getting a place in the course, we recommend to sign up with a partner or as early as possible. Registration opens one month before the beginning of a new course.
Level 1 (1 module)
In Level 1 you will learn about the fundamental concepts of West Coast Swing. This series of classes focus on the key concepts of leading and following. You will be introduced to the basic 6 and 8 count patterns. This is the entry level for all of those who have no or little West Coast Swing experience. If you do not have a solid background in the basic steps of WCS, we recommend you to start with this level.
Level 2 (3 modules)
In level 2 we will build on the concepts from the level 1 and learn new patterns and variations.
Level 3 (6 modules)
In Level 3 you will learn new patterns and pattern variations, different hand-holds, starter steps, and turning techniques. Each module in Level 3 builds on the concepts from Level 2.
Level 4 (9 modules)
In this level you will learn advanced basics, styles, and patterns. Each of our modules has a different theme as well as repeating techniques to make you a well-rounded and established West Coast Swing dancer.
This level is the most important level in the fundamentals of WCS, and by the end of this series you will be able to easily attend intermediate level drop-in classes and workshops locally and internationally. The completion of all Level 3 modules and at least 9 months of dancing are required to be able to attend this Level.
Prices
4x 55 Min = CHF 95 per module (With students Legi or KulturLegi CHF 55)
Shoes & Clothing
WCS dancers wear low-heeled (max 3.5 cm) or flat dance shoes with a leather sole. You can also simply wear socks if you don't have dancing shoes. Please do not wear your outdoor shoes in the ballroom.
Our recommendation: Men / Women
West Coast Swing dancers typically wear jeans or other types of pants and a T-shirt both during classes as well as on parties. For classes we recommend you to come in comfortable clothes.
Terms and Conditions
Please read our Terms and Conditions:
How to find the dance school?
The Danceschool is on the first floor of Club Silbando, Förrlibuckstrasse 62, 8005 Zürich. The entrance is set back from the street.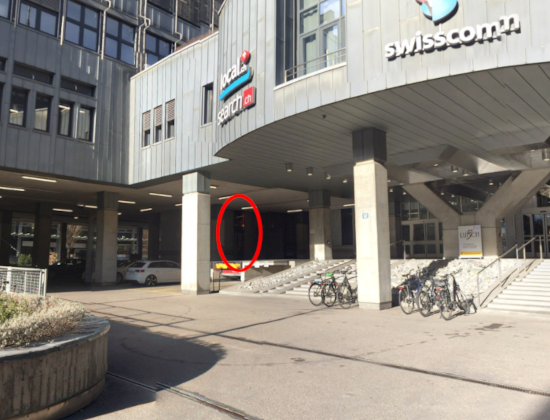 Parking facilities
Parkhaus Zürich-West, Förrlibuckstrasse 151
Puls 5, Technoparkstrasse
West-Park, Giessereistrasse
Underneath Hardbrücke